Discover a wide range of premium imported FOOD and BEVERAGE products.
Based in Bangkok, iDeal is a leading FMCG (Fast-moving consumer goods) distributor of food, beverages, fine wines & spirits from all over the world to retailers, restaurants, hotels, private companies and individual customers in Thailand. Our company was founded by professionals who are passionate about great-tasting and premium quality products, accompanied by constant dedication for cooking and discovering delicious new tastes from various foods all around the world.

A one-stop FMCG distribution company. We are offering a wide selection of food and beverage products imported from all over the world, including brands manufactured locally in Thailand. All our products adhere to and comply with the quality and certifications as required by the national and international market. We build the brands we represent by maintaining consistent product quality and thus ensure a wholesome & satisfactory customer experience.

Together with our suppliers and retail partners, we are developing a cross channel cost-effective marketing strategy using an optimized product and brand mix. Introducing new products to the market and making customers aware of the unique selling points Our strategy is aimed at building long-term market recognition and brand value for all our different brands. We are proud to be wholesale suppliers of quality Food and Beverage products for the whole country of global brands.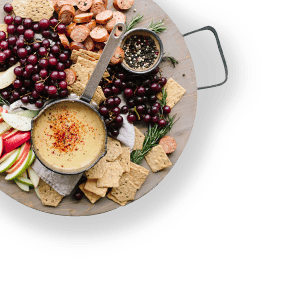 At iDeal, we go beyond just product delivery. We work closely to understand your needs and help you find the right mix, the right price, and consistent quality. We exceed your expectations and deliver shipments on time. You can also count on us to share ideas, inspiration, partnership, expertise and a can-do attitude - wherever you are and whatever your business- be it Modern Trade, Food Service, Catering, Retail or Hospitality. After all, just bettering the competition isn't just a goal – it's also a commitment to be the best.